Objekt 5 von 6

Nächstes Objekt

Vorheriges Objekt

Zurück zur Übersicht
Pfarrkirchen: (Attractive newly built) Fully furnished single apartment- First occupant
Objekt-Nr.: Pan./Zs1BE
Adresse:
Zieglstadl 1b
84347 Pfarrkirchen
Rottal-Inn
Bayern
Heizkosten:
sind in den Nebenkosten enthalten
Anzahl der Parkflächen:
1 x Außenstellplatz, pro Stück 45 €
Haustiere:
nicht gestattet
Qualität der Ausstattung:
gehoben
Befeuerungsart:
Blockheizkraftwerk
Energieausweistyp:
Bedarfsausweis
Energieeffizienz-Klasse:
A
Endenergiebedarf:
45,80 kWh/(m2*a)
Baujahr laut Energieausweis:
2019
Kaution/ Genossenschaftsanteile:
880,00 €
Objektbeschreibung:
Object description:

MODERN LIVING IN THE RESIDENTIAL PARK "PAN - Mitte"

The newly built residential building (first occupany after completion) close to Pfarrkirchen's city center and university. Easily accessible by car, bicycle or public transport. Major shopping centers all within walking distance

There are several, furnished apartments on the ground floor, 1st floor and on the 2nd floor of apartment block B and block C available. The apartment blocks are detached and belongs to a total of 3 residential buildings.

The general location allows panoramic views of the city Pfarrkirchen and is located close to all major road arterials.

In front of the basement there is a parking deck and many public areas and green areas.

You will enjoy living at a high modern standard, with the most energy efficient and comfortable surroundings, you will feel at home!
Ausstattung/Zubehör:
Equipment and accessories:

High quality and fully furnished 1 room apartment with kitchenette, living room, barrier-free bathroom with shower, sink and toilet and a balcony. In addition, there is a shared cellar available.

Furnishing: the furniture leaves nothing to be desired (for example built-in wardrobe, desk, dining table, etc.) and next to the fully equipped kitchen is u.a. a box spring bed with storage box for additional storage available.

Additional costs include: concierge service, heating, water, trash, TV - Cabel connection, Wi-Fi hotspot for high-speed Internet

The car parking space is located on the parking deck, which is only a few meters from the house.

Others:
-1 parking space (extra costs: 45, - € p.M.)
-Laundry room with coin slot
-Parking spots for bicycles
-Elevator in the house
-Very high energy standard of the house (KFW 55) by combined heat and power plant, floor heating in the app., Modern plastic windows with the best heat and sound insulation & roller blind
Floor: high quality PVC, tiles ( bathroom )
- Furnished community-room
Lage Haus/Grundstück:
Location of the property:

A few minutes from the city center lies the newly built Wohnpark. University, offices, doctors, etc. are within a short time to reach and the local amenities for the daily needs are well provided.

Pfarrkirchen is the country seat of the Lower Bavarian district of Rottal-Inn and new university town. Pfarrkirchen is located on the B 388, which leads from Passau 50 km away to the state capital of Munich, 125 km away. In addition, the city is located 65 km south of Straubing, 30 km southwest of Vilshofen/Donau, 40 km west of Schärding, 22 km north of Braunau am Inn and 80 km from Salzburg.
The parish of Pfarrkirchen with its approximately 12.000 inhabitants has the largest catchment area in the district.
Sonstiges:
Summary:

-Rent incl. heating, additional costs and parking space: € 415,-
(the apartment can only be rented together with a parking space)
-Caution/Deposit: € 880,-
-Available: every time
-Electricity consumption of the apartment must be payed from the tenant to the provider directly (extra cost)

For further information please contact us by e-mail or directly under the phone no. 0172 - 8371036. We are looking forward to your contact.

Real Estate Service ZASS - Competent - Fair - Reliable -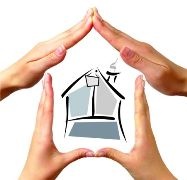 Immo Dienstleistungen Zass
Telefon:
0172 - 8371036
Fax: 08561 - 9188057

Zurück zur Übersicht